Check out some of the best happy songs that should be on everyone's feel-good soundtrack!
Do you need a playlist that is guaranteed to put you in a happy mood? Well, look no further because we have the best compilation of happy songs for your iPod, CD player, tape deck, or whatever it is that you're listening to these days.
These upbeat songs are sure to turn your mood from bleak to blissful in no time! So, whether you are just having a tough day or are feeling a bit melancholy, this combination of classic hits and fresh beats will surely put a little pep back in your step!
Let's get to feeling good with these cheerful melodies!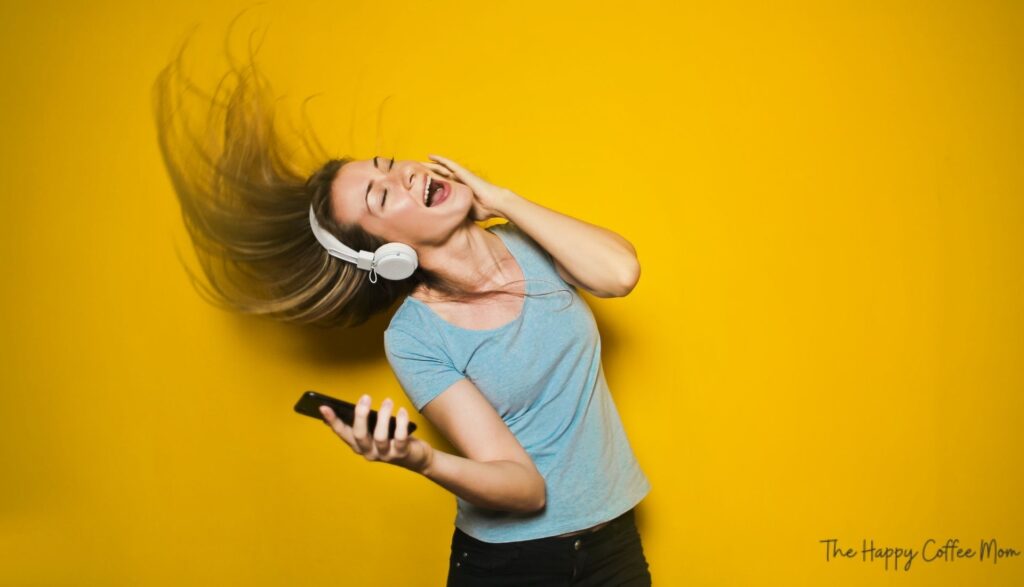 Feel Good Songs
(Scroll to the bottom to grab the link to the Spotify playlist with all of the songs below!)
"Happy" by Pharrell Williams
This upbeat tune is guaranteed to put a smile on your face, have you clapping your hands, and do a two-step at the same time! Now this is a song for a happy playlist.
"Happier" by Marshmello
Nobody else wants you to be happier than Marshmello. This song will have you feeling good in no time and it's the perfect happy song addition to your cheerful soundtrack.
"Shiny Happy People" by R.E.M.
Be shiny and happy with this pop song from the early '90s. While apparently, it may not be R.E.M's most favorite song, it is definitely one for a playlist that's full of pep.
"Shout" by The Isley Brothers
This classic happy song is an absolute masterpiece! Adding this soulful jam to your mood-altering soundtrack will definitely help you to get your heels up, your hands up, and your spirits up.
"Don't Worry, Be Happy" by Bobby McFerrin
A simple tune that recognizes we all have some troubles, but don't worry because it will all be okay. This is a definite hit for the happy playlist.
"Walking on Sunshine" by Katrina and the Waves
Listening to this incredible inspiring song will have you feeling good in no time. It's also a great karaoke tune that will have everyone singing with a smile.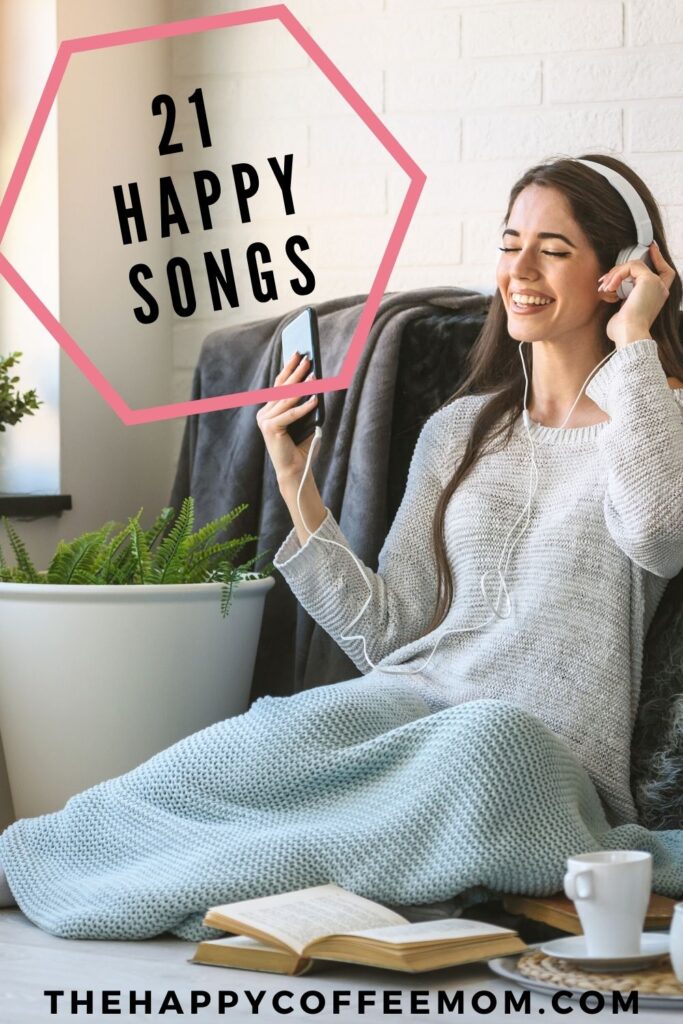 "Dynamite" by BTS
Wake up with this happy song to get your day started right. The BTS band brings cheer and positive vibes through all of its music, so have yourself a listen.
"Girls Just Want to Have Fun" by Cyndi Lauper
Call up your bestie and get dancing with this top chart single. Yes, it's true…girls do just want to have fun!
"You Make Me Happy" by My Sun and Stars
For a happy tune that is simply good and heartwarming, this is it. This gem of a song will lift up your spirits and give you feelings of pure happiness.
"Shake It Off" by Taylor Swift
When the haters be hatin', shake it off with this pop hit by Swift. Don't let anyone get you down, especially yourself.
"Better When I'm Dancing" by Meghan Trainor
Just moving your body can get those good feels flowing and Meghan Trainor knows it. Add this dancing hit to your playlist and bust a move!
"Here Comes the Sun" by The Beatles
Another classic to add to your happy soundtrack to take away your troubles is this wonderful track by The Beatles.
"What a Wonderful World" by Louis Armstrong
This song will help you to remember that there's always something to look forward to. Be grateful and put this hit on your happy mix.
"Rise Up" by Andra Day
Lift yourself up with this little ditty of goodness. Andra Day will help you rise up and feel happy!
"Uptown Funk" by Mark Ronson
This feel-good song with a hand-clapping, foot-stepping beat will have you grooving in time. A perfect hit for a happy soundtrack.
"Can't Stop the Feeling" by Justin Timberlake
A wholesome pop song that's sure to boost your mood. It creates a feeling that can't be stopped and it should definitely be on your happy playlist.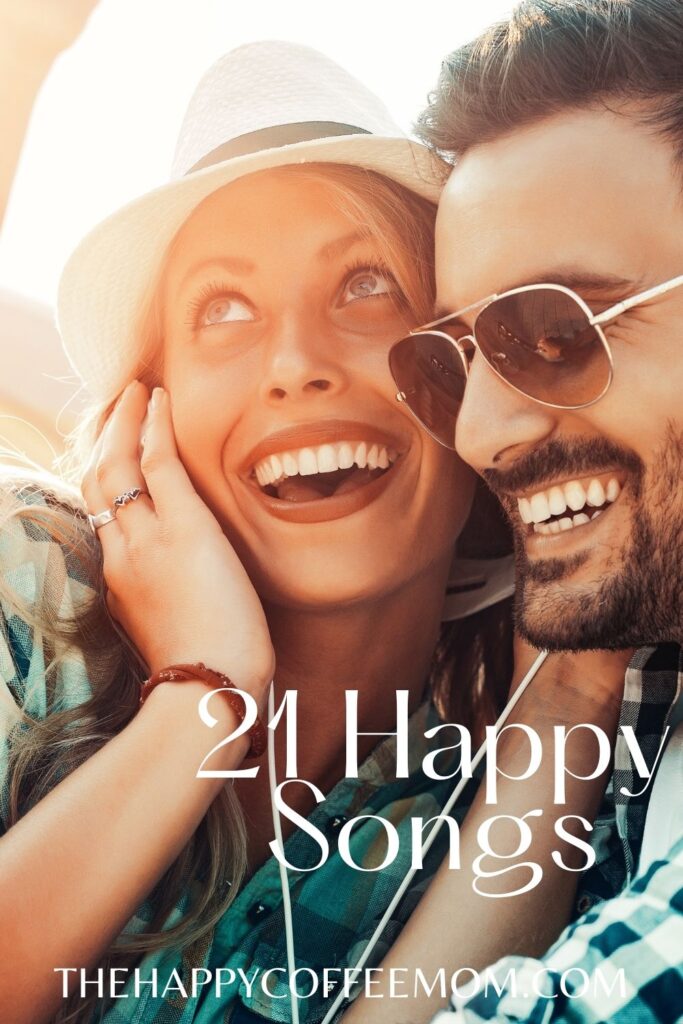 "Pocketful of Sunshine" by Natasha Bedingfield
Let this song take you away to a happier place and fill your pockets with sunshine.
"Party in the USA" by Miley Cyrus
This song by Miley Cyrus will have you feeling good instantly. Throw your hands up, nod your head, and have yourself a party in the USA!
"Wake Me Up Before You Go-Go" by Wham!
An 80's hit that is sure to put a little pep in your step. Feel positive and go dancing with Wham!
"Love on Top" by Beyonce
This mind-blowing hit by Beyonce will bring a smile to your face every single time.
"Stronger" by Kelly Clarkson
Get through the worst days with this inspirational fighter song. This song is the perfect perky addition to your happy playlist.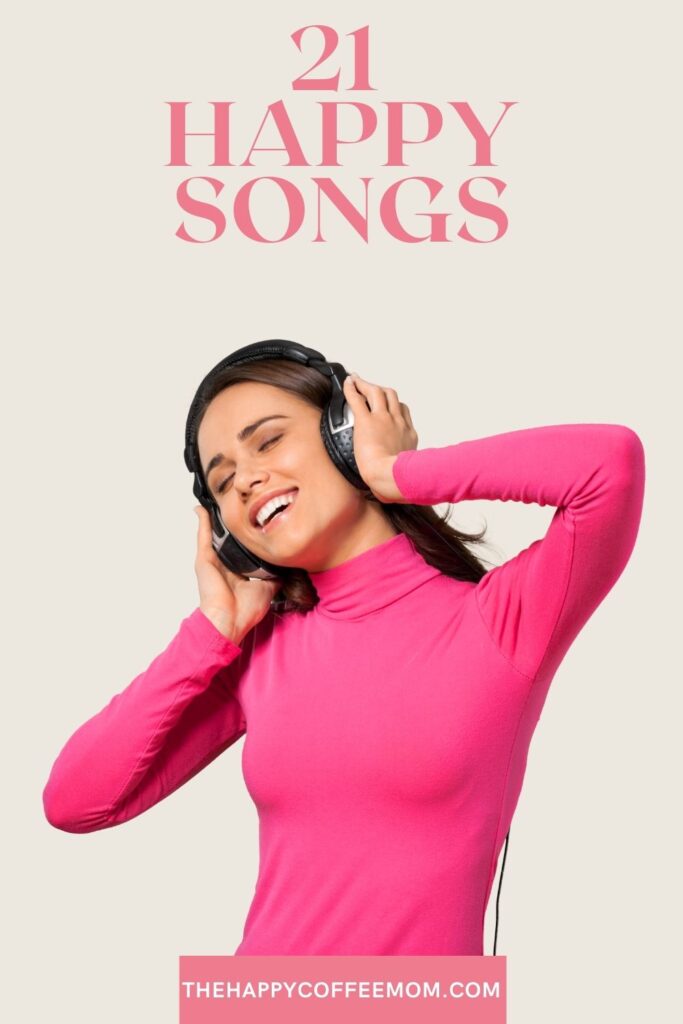 Spotify Playlist of Happy Songs
Want to just jump right to listening without having to make your own playlist? No worries! We've gathered the songs here:
You can also click on this link to go right to Spotify itself.
Songs That Help You Feel Happy
It has been proven that music has a powerful way about it. It can bring back memories and alter your mood with a few simple harmonies and melodies. Take these fun-loving, hot-stepping, heart-helping songs and add them to your happy playlist today!
You May Also Like…