Fed up of getting home as the kids are getting into bed, or dreading your return to work after maternity leave?
You are not alone. It's a sad reality that many of us working moms have faced at some point in time.
But moms around the world are actually discovering a happier and healthier working situation for themselves and their families. 
In these ever-changing times, we have been given a taste of what it would be like to work from home and are now on the quest to find the perfect online jobs for moms. 
There are plenty of options out there and we will list our top 10 when it comes to work from home jobs for moms. But before we begin, in case you still need a little encouragement let's think about the benefits of working from home.
Benefits of Online Jobs for Moms:
First and foremost, the extra time you get with your loved ones.
No more stressful commute or annoying workplace dramas. Ultimately, a happier, more relaxed you.
Cut costs on childcare.
Creating a lifestyle with flexibility and freedom, will benefit both you and your family. You'll feel less pressured by work duties and responsibilities. So, if the kids need you, you can be there.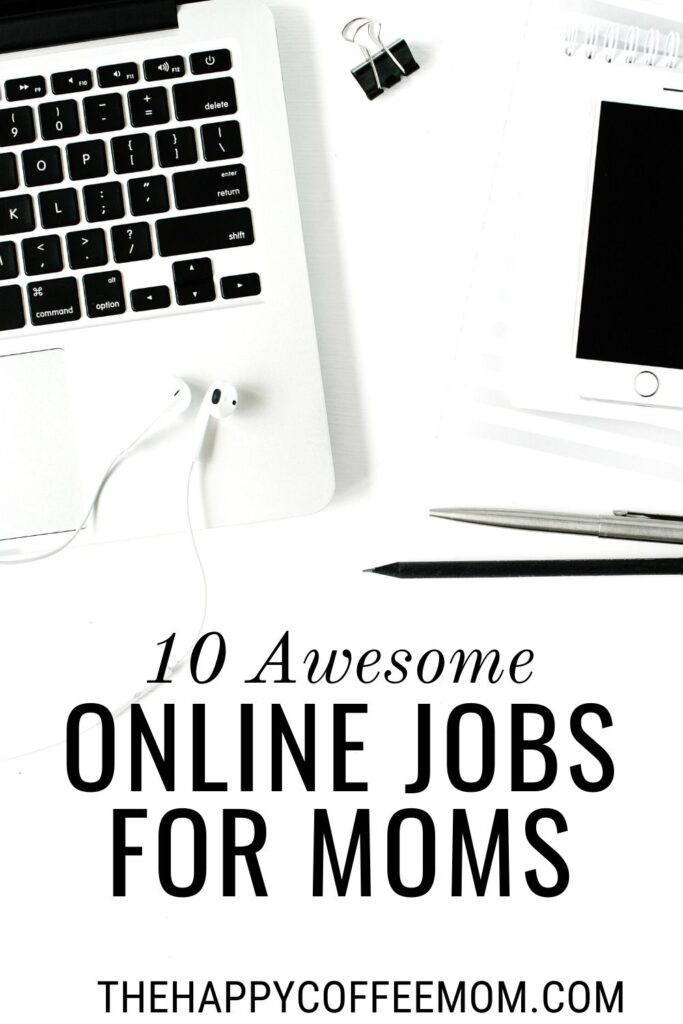 10 Online Jobs for Mums
1 – Virtual Assistant
Let's be honest sometimes being a mom can feel like you are already a personal assistant. So why not use those skills and become an online virtual assistant?
2 – Blogger/ Writer
If you have a topic that you are passionate about, or something that you are specialized in, writing about it can generate an income. You can either create your own blog or write for other people.
3 – Online Teacher
Moms are quite often naturals when it comes to teaching. And, with the recent surge in online learning, virtual schools are popping up all over the internet. You could teach anything from a foreign language, to arts and crafts.
4 – Happiness Coach
Spread a bit of happiness to others at the same time as earning. You can do this by selling products such as Happy Coffee and sharing your top tips to creating a happy home.
Interested in learning more about being a Happiness Coach? Feel free to email me at [email protected]!
5 – Life/Career Coach
Whilst we are on the topic of coaching, us moms have a bank of wisdom to draw upon and using this to help others in the form of either a life or career coach is a highly fulfilling option. There are some great training courses out there to help you become accredited.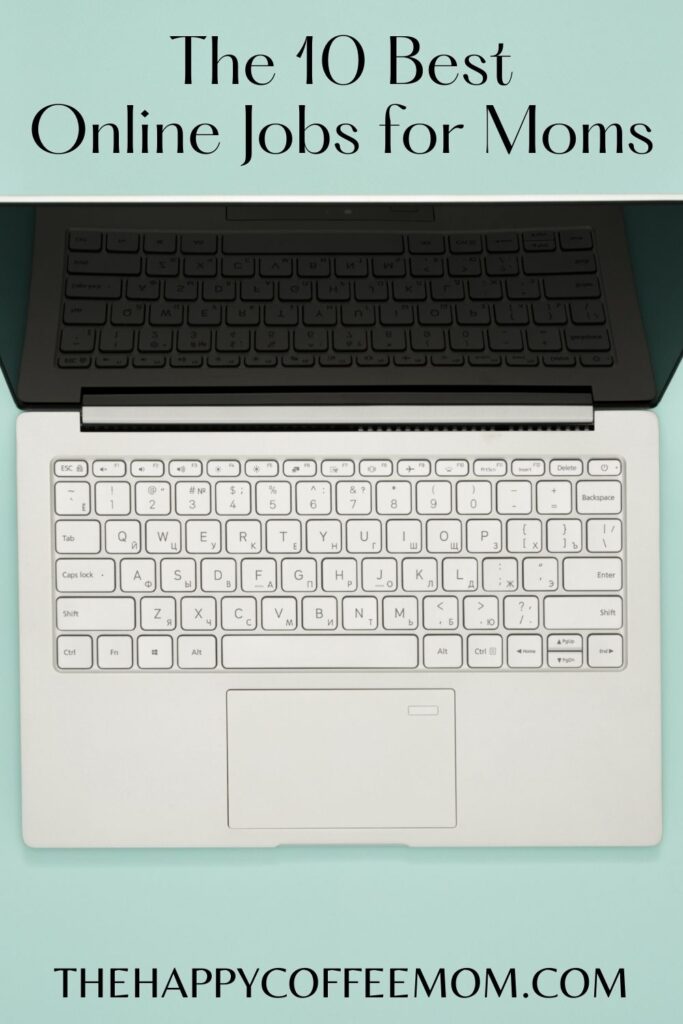 6 – Selling Arts and Crafts
Many moms have turned their hobbies into an income by selling their makes online. If you have an artistic skill, consider selling your products on sites such as etsy or shopify.
7 – Photography
If photography is your thing, you can monetize your photographs online by selling them on various platforms, either as stock images or as digital pieces that will go to print.
8 – Graphic Designer
If you have an eye for design and skills in using graphic design software, then this could be an option for you. There is an abundance of remote graphic design jobs being advertised online, particularly on freelance platforms such as Upwork.
9 – Customer Service and Data Entry Roles
Traditionally office based jobs, customer service and data entry roles are now more frequently becoming work from home options. So if you enjoy resolving problems or have a keen eye for data then add these to your list of possibilities.
10 – Online Marketer
As a society we spend a lot of time online. Imagine if we used that time to make an income instead. With online marketing you can do just that. Online marketing is pretty broad and comes in many forms. You could find yourself growing social media reach or optimizing sites for SEO. With so many options, online marketing is definitely worth exploring.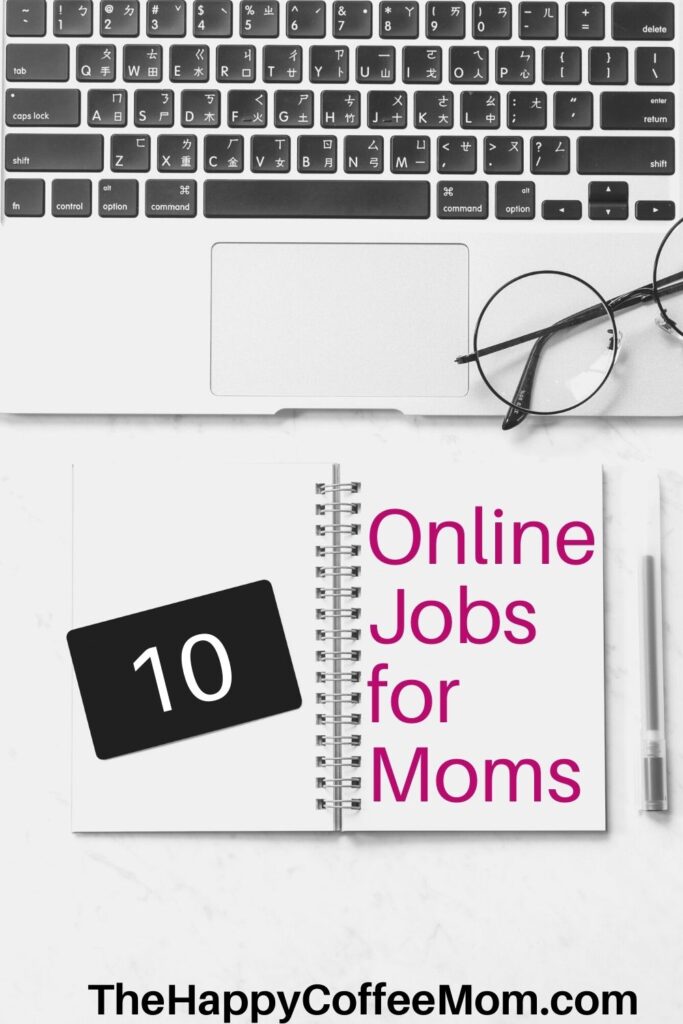 Work from Home Jobs for Moms
Recently, the possibilities for online jobs for moms has exploded. Our list is by no means an exhaustive one. There are hundreds more options out there for all you entrepreneurial moms. 
All you need is a little bit of courage and self-belief and you will be well on your way to creating a happy lifestyle for you and your family.
Good luck! 
You Might Also Like: